There are plenty of hotel options in Penang for parents travelling with babies, toddlers and young kids.
The Eastern & Oriental Hotel
The Eastern and Oriental Hotel in George Town is a stunning colonial hotel with two swimming pools and a kid's pool designed by the same architect as raffles in Singapore. It offers complimentary cots and high chairs in the restaurants. It is a 10 minute walk from the UNESCO world heritage area of the city.
The Hard Rock Hotel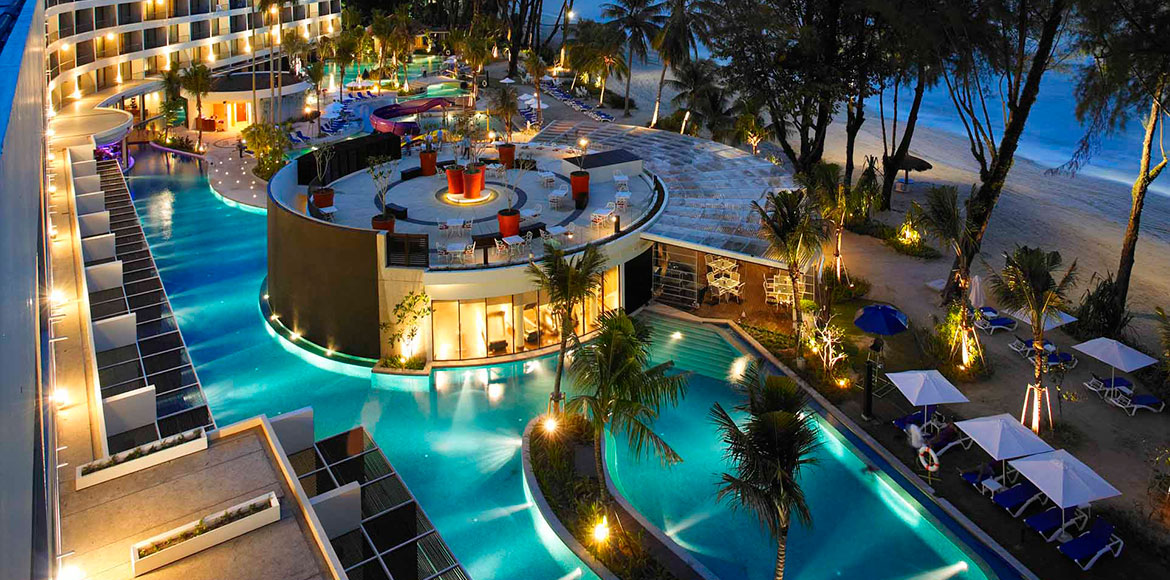 Hard Rock Hotel, Batu Ferringhi is an option if you would rather stay near the beach but still be close to George Town which is a 25 minute drive away. If you are staying in Batu Ferringhi make sure you visit the wonderfully child friendly 'Ferringhi Garden Restaurant' at 415 Jalan Road.
Lone Pine Hotel
The Lone Pine Hotel in Batu Ferringhi is another great option. In some ways it feels like a 1950's holiday camp. It is quite old world but has great views and is an experience in itself.