A wide selection to choose from.
Berjaya Times Square Hotel
The Berjaya Times Square Hotel offers suites for about €60 per night which allow your kids to sleep and for you to be doing other things whilst not worrying about waking them in the small living area and kitchenette. The kitchenette also allows you to have space to prepare your baby's bottles and food and to sterilize. The hotel has a pool, a kid's pool and a playground and the Berjaya Times S We can provide a complimentary crib or an extra bed for children under 12 years of age.
The Mandarin Oriental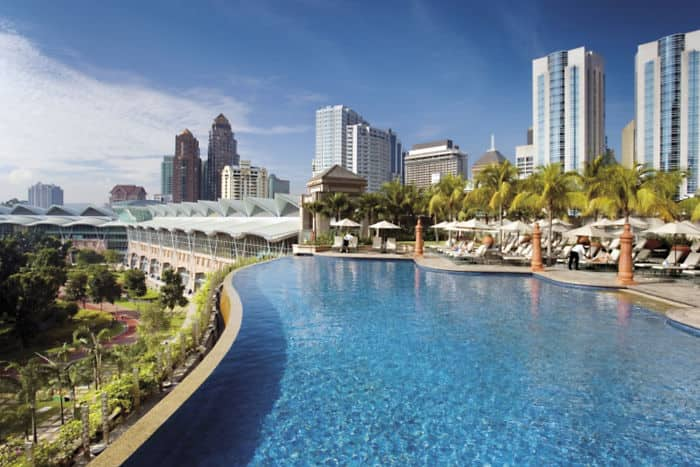 The Mandarin Oriental is a luxury hotel located in the city centre. It is an excellent hotel which provides complimentary cots for babies and toddlers. It also provide buggies, bathtubs and bath products on request. Three are also babysitting services provided through an experienced service and 24 hours' notice must be given. Younger Fans can enjoy a dip in our special children's wading pool. Quare Mall is beneath the hotel which gives you lots of options for eating out.