Dubrovnik lies on the shores of the Adriatic Sea and is the second city of Croatia and is a popular destination for travellers. It is a family friendly destination and you will have no problem finding a hotel which can accommodate babies, toddlers and young children (see 'Where to Stay'). It is a great option for a night or two, particularly if you incorporate it into a two centre holiday with time at the beach and there are many beaches and resorts along the coast, close to the city.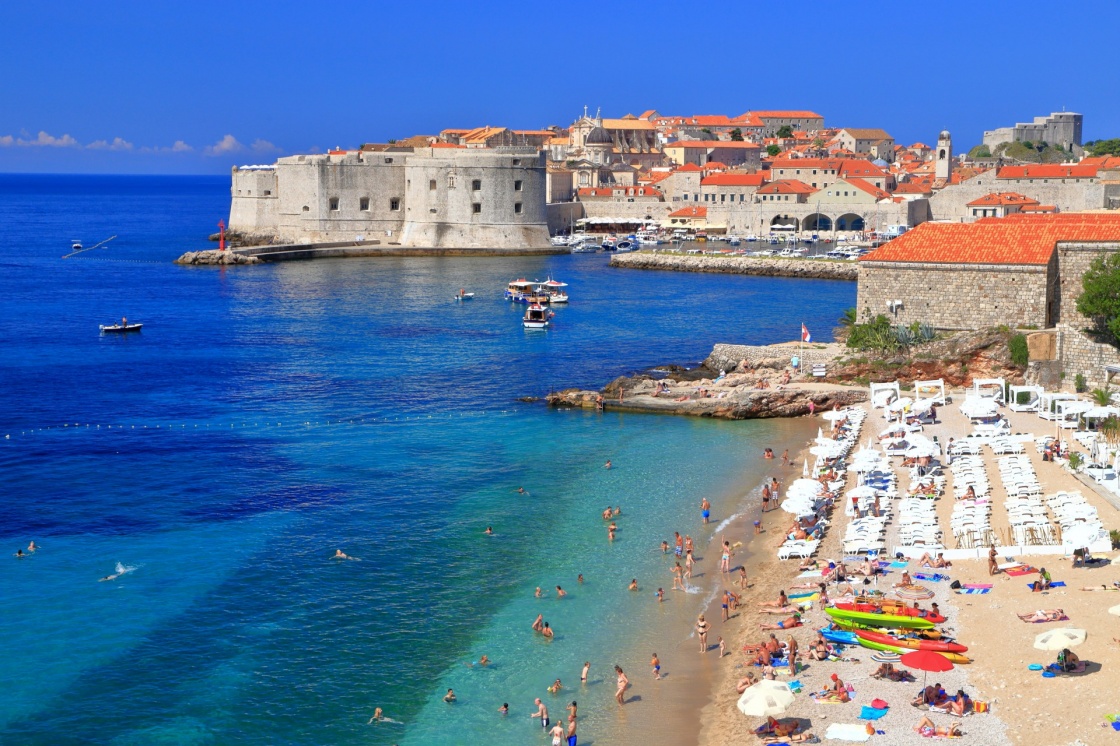 Thanks to a diverse and affluent history which includes Ottoman conquest and Venetian merchant trade the city is today a UNESCO world heritage site. The city boasts many surviving medieval landmarks including the original city walls. Following the Balkans war and subsequent siege of the city by Serb forces parts of the city were badly damaged. Today, after the city and its people have recovered from the war, Dubrovnik is one of the Mediterranean's most visited destinations. Though a part of geographical Europe, Croatia is not a part of the Eurozone. The local currency is the HRK Croatian Kuna.
The city has an abundance of architectural marvels including monasteries, museums and churches and has a wide range of accommodation for all budgets. A cable car runs close to the old city walls and the views of the city are not to be missed. Nearby is the island of Korcula, accessible by ferry and is known for its cycle and walking routes. Day trips to Montenegro or Mostar to see the famous bridge and its restoration and various trips out into the Adriatic to visit the many islands off Dubrovnik will all have you planning your next trip back to this Croatian paradise.
Please see below for all the information you will need for travel to Dubrovnik with a baby or toddler.